What is the background of the issue?
Ladakh was once an independent Himalayan kingdom with political history dates back to 930 A.D. Ladakh constitutes about 70% of the total J&K territory with a distinct political and cultural identity of its own. Since 1949, Ladakh people have been demanding Union Territory status for their region and their demand is based on geographical, cultural, linguistic and political lines.  Ladakhis do not want to involve with the anti-India movement in the Kashmir valley. Hence, people of Ladakh demand a union territory status with an elected legislature to run their own affairs and safeguard their interests.
---
What does Union Territory (UT) mean?
A Union territory is an administrative unit in the Republic of India. Unlike states which have their own governments, union territories are ruled directly by the union or central government.  The concept of union territories was not present in the original constitution but was added by the Constitution (Seventh Amendment) Act, 1956. President of India is a chief administrator of union territories under Article 239. There are seven union territories such as Chandigarh, Dadra and Nagar Haveli, Daman and Diu, Lakshadweep, Puducherry, Andaman and Nicobar Islands, National Capital Territory of Delhi.
Why do Ladakh people demand UT status?
Ladakhis claim that Ladakh has been linked to the Kashmir for only 105 years. Therefore they are fundamentally distinct from Kashmir in all respects such as ethnicity, culture and language.

The three strips in the flag of Jammu and Kashmir depicts the three Geographical regions such as Jammu, Kashmir and Ladakh. But no due importance, status or power has been given to the regions equally.

For several years, successive governments of the state have adopted a discrimination and subversion policy towards the Ladakh region with the sole aim of oppressing its people and affect their historical, religious and cultural identity.

Furthermore, the people of Ladakh (and Jammu as well) do not want to be involved in anti-India demands and agitations in the state. People of Ladakh want to be part of India, not with Kashmir. Unlike Kashmir, Ladakh has always kept a strong bond with the Union of India since independence.
---
What benefits will ladakhis get from UT status?
With UT status, a

legislature

can be formed in Ladakh so that they can make laws for themselves to deal with the various issues plaguing them and make laws for them.

It will give the power to make recruitments to the various posts that will provide more employment than the current status.

The central government will allocate more funds directly to Ladakh which can be utilised for various developmental projects.

Development of various small-scale industries in Ladakh due to the establishment of various companies.

With UT status, Ladakh can directly sign the agreement with foreign countries which will help attract foreign investments and serve the development of Ladakh.

More

weightage

will be given to the voice of

ladakhis

in the Parliament.

Article 370 which provides special status to the state hinders the direct application of policies of the central government in the Ladakh region. With UT status, the centre's policies can be applied directly.
---
Why is Centre reluctant in giving UT status to Ladakh?
Ladakh comprises of Leh and Kargil districts. Leh is largely inhabited by the Buddhist community while Kargil is dominated by Shia Muslims. Only Leh is demanding separation. Whereas, the Muslim majority Kargil area is opposed against the division of Ladakh and its separation from the state of J&K.

Also, the division of Ladakh will give Pakistan an opportunity to internationalise the issue which India wants to avoid.

More importantly, the Article 370 of the Indian constitution gave special status for J&K with its own constitution, creating hurdles for the separation of territory, since unanimous support of J&K government is necessary to create a separate territory from J&K.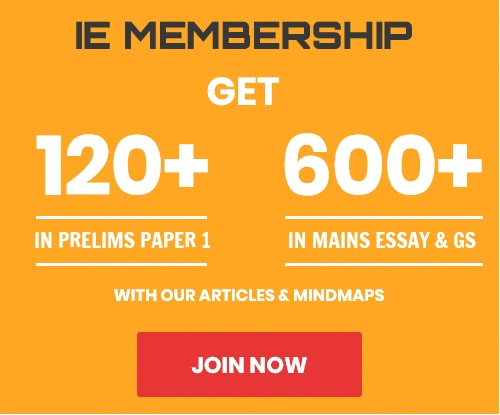 What is the way forward?
Any initiative in giving UT status to Ladakh should involve consultation with all the stakeholders such as Jammu, Kashmir, Leh and Kargil districts in Ladakh. In the meantime, the government should also establish a committee to study the feasibility of giving UT status to Ladakh and provide solutions for the same. As Emanuel Cleaver rightly said, "There is more power in unity than division". Therefore, the government should also consult with the J&K government in delegating more powers to the Ladakh such as autonomous region status, so that Ladakh may withdraw their demand for separation and continue to stay in the state.
About the Author
Santhosh is the founder and content developer at IAS EXPRESS. He is on a mission to make learning easier and fun for civil service aspirants through an innovative approach and help them achieve their dream. Life Motto: "You'll never know what you are capable of, until you try".
Latest posts by Santhosh Kumar (see all)